September 19, 2022
Crop Sense: Peek inside our latest edition!
We are thrilled to bring you the latest edition of Hudson Crop-exclusive publication, Crop Sense. Simply click the preview below to navigate the publication with a click of your mouse - no scrolling necessary!
Hear from a variety of experts within the Hudson Crop family about our recent and anticipated efforts to best service the growth we've experienced this year.
This issue is all about growth: our geographic footprint, our team of individuals and growth as a result of innovation and an opportunistic mindset. We hope you will take a moment to peruse and perhaps be inspired to share with friends, colleagues and customers. Enjoy!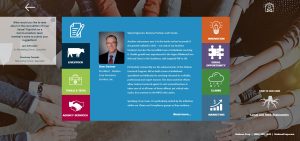 Click here if the preview above is not able to be viewed.